Visit Friends of Clare Co. Parks on Facebook




Fundraiser Events: Gateway Affair ~ "Wilderness" Bike Ride ~ Middle 'O Mitten Triathlon


6th Annual GATEWAY AFFAIR: May 17th, 2014 At Jay's Sporting Goods
This year's banquet will feature live auction, dinner, 50/50 drawing, door prizes, guest speakers, and entertainment.
Door Prizes:
1. NORTH FACE BACKPACK -- $300 Value



2. WEBER TAILGATE GRILL -- $200 Value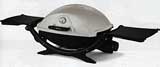 3. $100 JAY'S GIFT CERTIFICATE


TICKETS: $50 single, $90 per couple
Read the Report on the 2013 GATEWAY AFFAIR:
The 2013 Gateway Affair Event: 2013, at Jay's Sporting Goods
Read the Press Release (pdf file) - By A. McNeill, Staff Reporter For the Clare County Cleaver
This event is a great way to support parks and recreation in Clare County while having a wonderful meal and listening to special speakers. The meal choices included Prime Rib, Pork Loin and Chicken all prepared on the grill with all of the fixings, salad choices, vegetables, baked potatoes, and Pam's Home Made Pie with ice cream for dessert. Dinner was followed by entertainment by Jewls the Clown. There also be was a live auction, a silent auction, and drawings for merchandise and services.
A $50 donation is requested for this Annual Event.

"Wilderness" Bike Ride on the Clare/Osceola County Section of the Pere Marquette Rails-to-Trails.
Clare to Evart along the Pere Marquette Rail Trail, June 21, 2014.
Cost: $20/person. Children under 12: Free.
"Scholarships" will be offered to those riders 12-18 years old--Friends of C.C. Parks pays for these riders.

Map of Route (pdf files)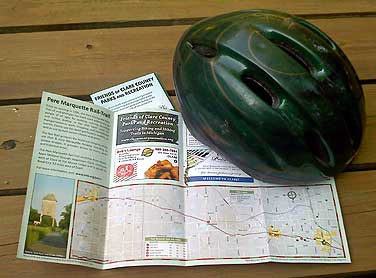 Read the Press Release of last year's Ride (pdf file) - By A. McNeill, Staff Reporter For the Clare County Cleaver






Thank you to the Clare County Cleaver for providing these pictures, with permission!
Saturday, June 15, 2013 Sponsored by: Michigan Trails Greenway Alliance and Friends of Clare County Parks & Recreation.
On Saturday, June 15, Many people experienced Clare County "close up and personal" as they joined us for a bike ride along the former route of the Pere Marquette Railroad. The 25-mile ride was a relatively level asphalt trail beginning in Clare and ending in Evart and taking you through woods and fields, streams and lakes. They also saw the old coal chute once used to re-supply the steam locomotives that plied this route.
There were plenty of opportunities along the way to enjoy the scenery or stop in the towns of Farwell, Lake Station and Evart where volunteers were standing by with refreshments or rides for those who needed it.
Cost: $20/person. Children under 12: Free. "Scholarships" are offered to those riders 12-18 years old--Friends of C.C. Parks will pay for those riders.
Free tee-shirts for the first 25 paid registrants, and goodie bags for all participants.

Clare Co. Triathlon & Youth Triathlon: Middle 'O Mitten Triathlon Event June 22, 2014, Managed by Tri To Finish, and Sponsored by Friends of Clare Co. Parks & Recreation, Jays Sporting Goods, and one other sponsor yet to be named..
Click HERE for Early Registration.
Race will begin and end at Wilson State Park in Harrison, and consists of Olympic and Sprint distance triathlons, a sprint distance duathlon, as well as a youth distance triathlon.

Packet Pick-Up and Registration will occur at Jay's on Friday and Saturday before the event. Also, we expect there to be many activities on event day.

Mark your calendars and get ready for the FUN!!!


Visit the Middle 'O Mitten Event Facebook page and Click HERE for Early Registration.
Fall, fun, Frenzy Halloween Party at Hillside Elem. Gym, October 31, 2013
This yearly event is open to all Clare County School District children from infant to 6th grades. Over 600 children and parents were treated to a variety of entertainment, games and lunch.

Pumpkin decorating, kids bowling, stick on tattoos, beanbag toss and basketball shootout
were just a few of the activities that took place. Hot dogs, chips, orange drink and donuts
and cider helped curve everyones appetite throughout the evening.

This years event was co-sponsored by Clare County Parks and Recreation and Friends of
Clare County Parks and Recreation and partnered with the Harrison Chamber of
Commerce book reading and Trunk or Treat parade.

Prizes were awarded for Best Family Costume, Most Original Costume and Best
Children Costume.
READ: Press Release
The 5th Annual "A Gateway Affair" Recognition List!
A Grand Thank You for making this a Grand Event!
And
A Special Thank You to All Who Support Recreation in Clare County!
A List, In No Special Order, of All Who Supported our June 1, 2013 Event!
Ruckles' Pier, Clare
Guys & Dolls Photography, Clare
Clare Chamber of Commerce
Snowsnake Ski&Golf
Day's Inn/ Clare
Valu Land

,

Clare
Harrison Do It Center
Big Boy Restaurant/ Clare
Clare Party Store
Family Fare Supermarket
Clare Health and Fitness
Walraven's Market, Harrison
Mc Donald's of Harrison
Elm Creek, Farwell
Ray's Bike Shop, Clare & Midland
Mc Guire's Chevrolet

,

C

l

a

r

e

Camaralynn Photography
J.T. Bakers, Clare
Cops & Doughnuts, Clare
Hershberger PRO Hardware, Clare
Witbeck's, Clare
Ideal Theater, Clare
Beer Distributors, Grand Rapids
Subway of Harrison
Ponderosa Restaurant, Clare
Chippewa Cab Company
Little Caesar's Pizza of Clare
Maxwell's Flowers, Clare
Campbell Printing
Doherty Hotel, Clare
Eagle Glen Golf, Farwell
Herrick House Gifts

,

Clare

Clare County Cleaver

Conlay's Powerwashing, Farwell
Hick's Jewelers of Clare

Sav-A-Lot Food Store

, Harrison

Mac Lean Pharmacy, Harrison
Evergreen Therapy, Clare
Mid MI Regional Medical Center/ Clare
Momma Cilli's Pizza, Harrison
Individual Contributors:
Dairy Phil Ice Cream & Restaurant, Clare
Georgio's Pizza
Jeff Poet
Apple Tree Lane
Family Video, Harrison
Jay's Sporting Goods, Clare
Tamaracks Golf Course, Harrison
Country Flowers of Harrison
Jay's Employees
Fabiano Brothers
Snow Bird Lanes, Harrison
Fred DeBoer
Subway of Clare
Monte's Restaurant, Harrison
Detroit Tigers
Curves of Clare
Steve's Country Market, Harrison
Gerald Schmiedicke
Mancino's, Clare
S & R Diner

Pam Schmiedicke

Buccilli's Pizza, Clare
Her Place, Clare
Isabella Bank & Trust
Seiter Brothers Lumber, Clare
Jay's Sporting Goods, Clare
All Attendees at 5th Annual "A Gateway Affair"
Hungry Howie's Pizza

,

Clare
Family Farm & Home, Clare

Pro-Tech Cable Systems

Kyle Manufacturing, Farwell

Check out the fabulous items that will be available at the 2013 "Affair"!
Information on the contributed items will be posted as they are received.
THANK YOU TO ALL THE DONORS !